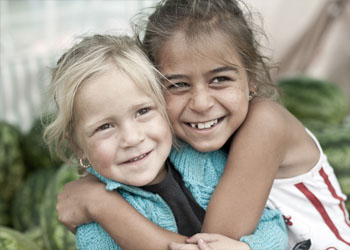 A Universal Dental Scheme for all Australians
Posted on March 3rd, 2019
Filling the Gap welcomes the release of the Grattan Institute report calling for a universal dental scheme for all Australians.
The report, Filling the Gap: A universal dental care scheme for Australia, calls on the Commonwealth  to fund primary dental care in the way it funds primary medical care. "Under a universal dental scheme, Australians could get the care they need, when the need it," the report states.
The author of the report, Stephen Duckett, estimates a universal dental care scheme to cost $5.6 billion per year. It would need to include the private workforce and would take ten years to implement. The proposed scheme would cover primary dental care services and focus on 'minimum intervention dentistry' but would not cover orthodontics or cosmetic procedures.
According to the report, more than two million Australians who required dental care in the past year did not get it or delayed getting it because of the cost and the poor and disadvantaged are most likely to miss out on care.
"Dental disease is a rampant. It is the most common chronic disease in Australia for both adults and children. Oral health outcomes are directly related to socioeconomic status. The poorest in our community have the worst oral health and its time the government introduced a universal dental care scheme to ensure Australians have access to dental treatment," the General Manager of Filling the Gap, Kate Miranda, said.
"When it comes to health, why is the mouth not considered part of the body. A healthy mouth means you are able to speak, eat, communicate, kiss and smile. A diseased mouth means living in pain, compromised health, missing school and work and a lower quality of life," Ms Miranda said.
Public dental health services are chronically underfunded. About a third of the Australian population is eligible for public dental services. However, there is only capacity to provide services for about 20 per cent of those who are eligible.
If two million Australians could not access medical treatment for any other condition, there would be uproar. Why is it acceptable that two million Australians are missing out on vital dental treatment? Dental disease only worsens without treatment.
"Dental health should be a much higher priority for government. It should be part of the primary health care system and be adequately funded," Ms Miranda said.