Program partners
Corporate partners
We are proud to partner with some of Australia's leading companies and we thank them for their support.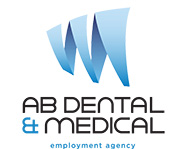 AB Dental & Medical provides locum, temporary and permanent staff and operates 7 days a week. Over 25 years they have serviced over 4,000 clients and worked with 20,000 candidates within the Dental and Medical sectors. They assist State Governments, hospitals nationwide and thousands of leading corporate and private practices around Australia. The agency is ISO-accredited to international standards and provides dental staff to every state in Australia.

Guild Insurance offers Australia's leading suite of insurance products for dentists and is the sole approved insurance partner of ADA NSW. As an Australian-owned direct insurer, they have been insuring Allied Health Professionals for over 54 years. Guild's policy is market leading, covering health professionals when something in their clinical practice doesn't go as planned. As the endorsed insurer for the ADA NSW, they provide fully comprehensive dental insurance including both Public Liability and Product Liability. Guild are valued partners of Filling the Gap, providing much-needed financial support to ensure that we can continue to run our pro bono dental programs.

Henry Schein is Australia's largest dental distributor, stocking the widest range of products on the market. The company was formed in 2006 when Halas Dental and Henry Schein Regional came together and maintains strong Australian management together with the commitment and partnership of Henry Schein, the world's leading dental distributor. Henry Schein is a generous supporter of dental products for both ADHF and Filling the Gap dental programs.

As a leading manufacturer and distributor, Medicom has provided reliable personal protective equipment (PPE) and infection control solutions throughout numerous health crises, including epidemics and pandemics such as Avian Flu, SARS, H1N1, Ebola and COVID-19. Medicom generously supports Filling the Gap by supplying PPE for our clinics.
One Dental
One Dental is a family owned Australian dental supply company which imports, manufactures and distributes hundreds of innovative dental products. One Dental prides itself on providing superior service to clients ensuring we remain a dynamic, service oriented business which promotes high quality products at competitive prices.
"It is an absolute pleasure to be able to support Filling The Gap and help vulnerable people access oral health care and improving their lives," Joanne Stanbury, CEO and Founder of One Dental.

Pacific Smiles Group is the major sponsor of the Australian Dental Health Foundation. Filling the Gap runs their NSW dental aid programs. In addition to financial support, dentists and dental teams at more than 13 Pacific Smiles dental practices across the state volunteer and provide pro bono treatment to hundreds of patients every year. Read about the work of volunteer dentist, Dr Andrew Dean from Pacific Smiles at Town Hall.
Praktika
Praktika supports Filling the Gap through the donation of online practice management software. This donation enables us to keep accurate patient records and to track the treatment provided through our pro bono dental programs.

Race Dental is a dynamic and forward thinking company that provides 100% Australian made high quality lab products. The business operates from a sophisticated digital facility in Sydney. With more than 85 years of industry experience, the Race Dental team boasts an unsurpassed record of excellence and performance in the realm of dental production and technology. Race Dental offers peace of mind from a production environment that is fully TGA compliant, privacy compliant and compliant with all other laws and regulations. Race Dental is a generous supporter of Filling the Gap, providing laboratory services for our dental clinics.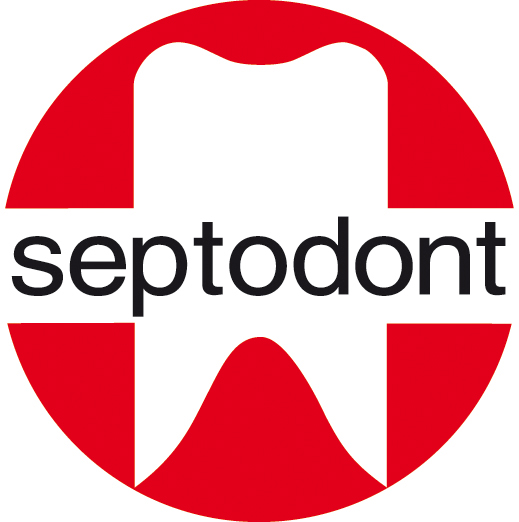 Septodont enhances lives by providing innovative, safe and effective healthcare solutions. Since its foundation in 1932, Septodont has been at the forefront of pharmaceutical dentistry – developing, manufacturing and distributing a wide range of high quality dental products all over the world. Looking to the future, Septodont is also leveraging its competencies to bring innovative solutions in the medical field. Septodont generously supports Filling the Gap by supplying all of the local anaesthetic needs for our clinics.