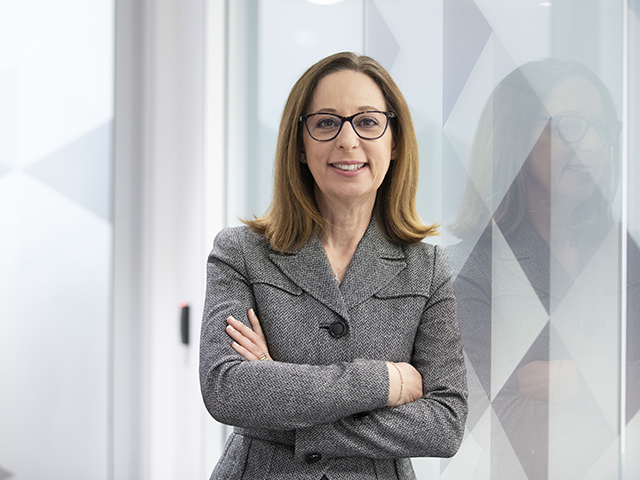 Filling gaps, changing lives: Article by Pro Bono Australia
Posted on January 17th, 2023
Dental care is out of reach for many in Australia, but a NSW charity is providing transformational care thanks to a team of volunteers.
There are many barriers to dental care: the fear, for example, or the lengthy wait time.
Wait lists for public dental care can stretch for months; more than two years in Victoria, and more than a year in New South Wales.
A recent survey by the Australian Dental Association (ADA) revealed two-thirds of Australian adults hadn't seen their dentist in the previous two years, and a quarter had not been in more than five years.
And then of course, there's the expense of going to the dentist, which for many people — especially vulnerable patients — can be prohibitive.
A New South Wales-based charity is stepping up to combat this, using volunteers
Filling the Gap, a charity arm of ADA NSW, sees dentists link with charities to provide free dental treatment for asylum seekers, victims of domestic violence, people impacted by drugs and alcohol and other vulnerable patients.
Since being established in 2019, Filling the Gap has provided about $1.5 million worth of pro bono treatment.
Dr Sarah Raphael, Senior Dentist and Engagement and Advocacy Executive at ADA NSW, told Pro Bono News members of the state ADA branch had a long history of volunteering their time and services, and Filling the Gap was a way of formalising that commitment.
It's grown "significantly" since its launch, she said, with clinics running at least once a month as well as other activities that take place in private practices or with individuals who visit ADA to use its facilities to provide treatment.
The dentists and other dental practitioners involved, such as oral therapists, are all volunteers.
"We are still tiny if you consider the need out there for our health services and the significant barriers that many people face to be able to access dental care themselves," Raphael said.
"But… we have a great team of volunteers… we have good support from the dental industry, providing materials and supplies that we need, and some lovely donors that help us as well."
The NSW Department of Health also backs the charity with funding to allow it to employ two coordinators, and patients are referred to Filling the Gap through its partner charities.
Dental conditions cause around 70,000 potentially preventable hospitalisations every year in Australia.
By providing timely and expert treatment, Filling the Gap can help avoid these situations.
Raphael said the changes that dental care makes in people are "phenomenal".
"[Patients] come in sometimes very self-conscious and very reserved. And by the time they've had their dentition restored, they leave with huge smiles on their faces. They tell us that it's changed their life.
"[Dental care] allows them to feel like they can take part in the community by smiling and speaking. It allows them to eat a better diet. [It allows] them to turn up to, for example, a job interview and feel like they've got a chance at the job," she said.
Australia's barriers to dental care
Raphael said many of those who seek treatment through Filling the Gap face significant barriers to accessing medical care.
Asylum seekers, for example, may not have a Medicare card, preventing them from accessing public treatment.
They may also have a fear of government and related institutions.
Other people have an intense fear of visiting the dentist.
But the biggest barrier according to Raphael is cost.
"There are many people who don't have the health fund card… so accessing private dentistry is beyond their reach. And if you're looking at school shoes for your child or putting a meal on the table, then dentistry will come further down the list and many people will put up with pain, choosing to do the other things they need to do with the funds that they have available," she said.
"The public health system is there for people that have a Medicare card and a health care card. But it's a system that is quite difficult to access, so for people with other social disadvantages, they might find it really hard to actually work out where to go, or how to get their name on the list. People who are homeless find it very difficult because you need to give an address."
ADA is an advocate for making dentistry more accessible. Raphael said this could begin by ensuring that vulnerable people have access to Medicare-funded dental treatment.
"For example, we've advocated for a long time for a seniors dental benefits schedule, which would mirror the one for children whose parents are on Centrelink payments.  We were advocating for that sort of model to be used for aged care," she explained.
From there, Medicare-funded dental care could be phased in for other members of the wider population, like people on health care cards.
"We're servicing a tiny drop in the ocean of the need that's out there. There is so much need for oral health treatment out there that's not being met. We do as much as we possibly can with the resources that we have," Raphael said.
Read the full article by Pro Bono Australia here.