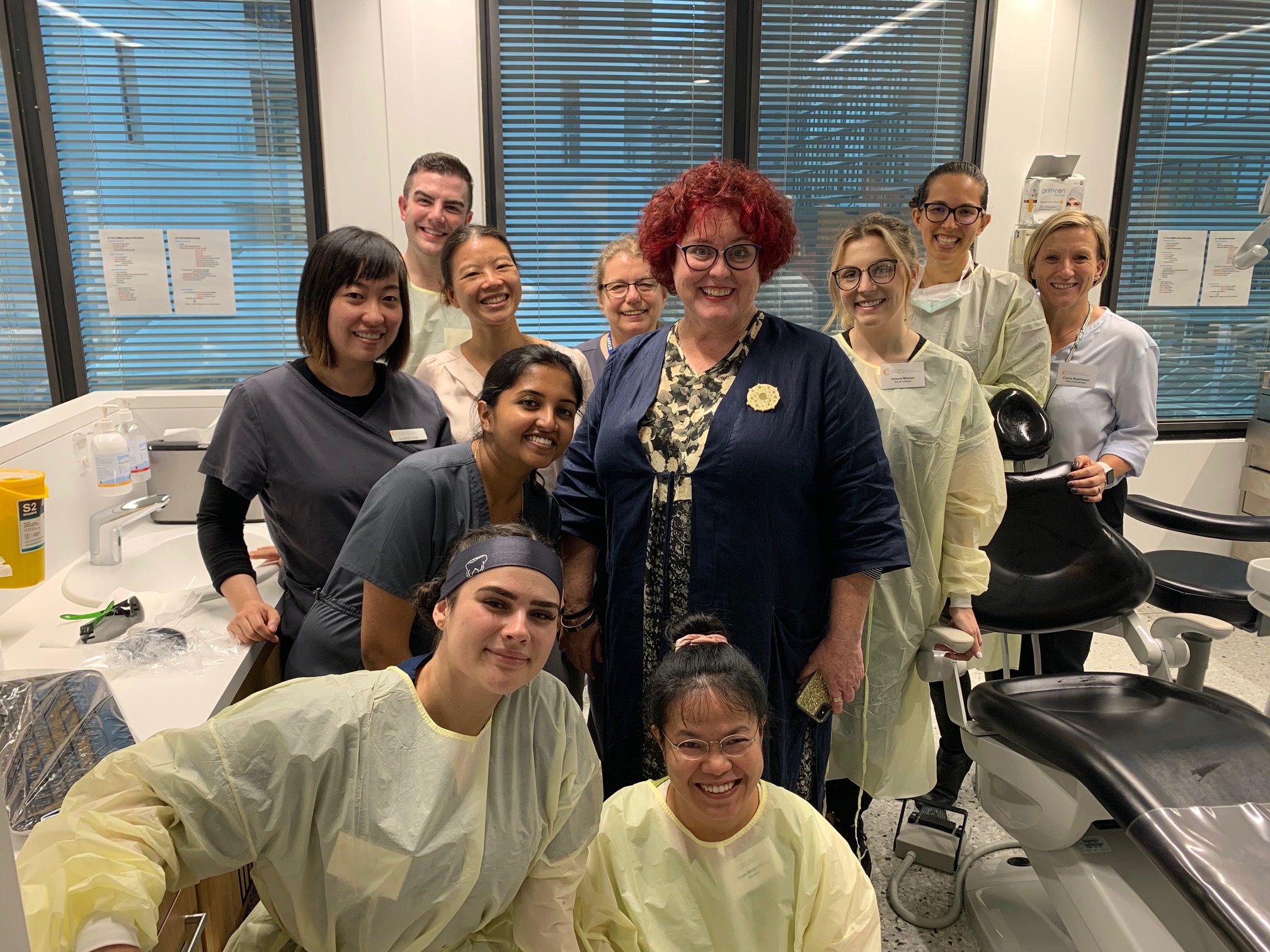 Free dental treatment worth $9000 provided at Filling The Gap's latest charity clinic
Posted on March 11th, 2020
Twenty patients received free treatment worth more than $9000 at Filling the Gap's latest dental aid clinic.
Disadvantaged patients from partner charities including the Australian Red Cross, Jesuit Refugee Service (JRS), William Booth House and The Station received pro bono treatment at the clinic.
This was the latest charity clinic from Filling The Gap, a registered charity formed by the Australian Dental Association to help vulnerable people access oral care.
Four volunteer dentists – Dr Oliver Colman, Dr Andrew Dean, Dr Thien-Nhien Nguyen and Dr Tiffany Chen – gave treatment at the day, which took place on Wednesday, March 4.
A team of dental assistants also participated, alongside ADA NSW staff and volunteers from the JRS who provided translation services.
ADA NSW Program and Volunteer Coordinator Claire Rawlinson said the clinic, the latest held by Filling the Gap, had been a huge success.
"Patients who receive treatment at our Filling the Gap charity days have no other means to access treatment," she said. "They may require urgent treatment, be asylum seekers or refugees or other vulnerable members of our society who would otherwise be unable to access vital dental treatment.
"For dental professionals, these days are a great opportunity to treat disadvantaged patients, learn and develop their skills and meet colleagues.
"The support from the volunteer dentists and dental assistants was terrific – I cannot thank them enough. We also had wonderful assistance from ADA NSW staff.
"We would welcome any dental professional interested to get in touch and take part in future clinics. They won't regret it."
Twenty patients received treatment worth $9178 at the clinic, which was held in the CPD Clinic at ADA NSW's St Leonards base.
Fillings and extractions were carried out on the charity day. Several patients from the day are now being sent to practices around Sydney who volunteer their services under the adopt a patient scheme which is run by the Australian Dental Health Foundation alongside ADA NSW
The next Filling the Gap clinic takes place on Thursday, March 19.
FIND OUT MORE
Interested in volunteering in one of our clinics?
To find out more, phone (02) 8436 9946.
> Upcoming volunteering opportunities, click here
> For more detail on volunteering for a charity day, click here