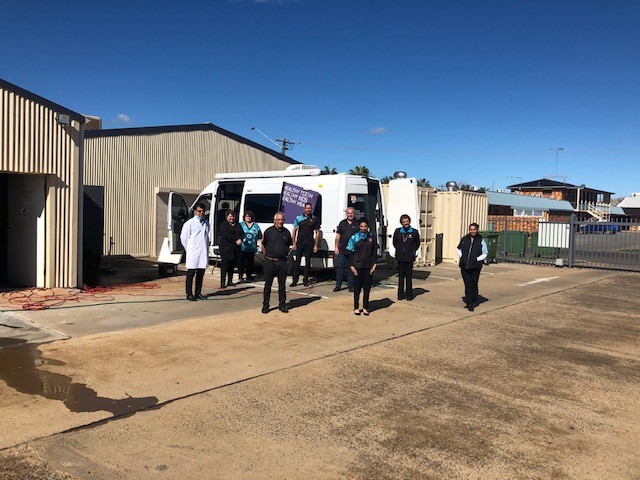 Call for Volunteers: Poche Centre for Indigenous Health Oral Health Service – Mobile Denture Clinic 2021
Posted on September 17th, 2020
Are you a dentist, dental prosthetist, or dental technician training to be a prosthetist?
Would you like to volunteer your skills and abilities to a worthwhile project? The Poche Centre for Indigenous Health at the University of Sydney is looking for volunteers to assist in improving the oral health of Aboriginal and Torres Strait Islander people in rural and remote NSW. We currently provide a mobile denture service to various communities across NSW.
This service provides Aboriginal people with full and partial dentures to restore function and dignity. The service is delivered from a mobile dental laboratory fitted in to a Mercedes Sprinter van which travels from Sydney to each community.  From beginning to end,  the process to manufacture and issue the dentures is done within an intensive 4-day period.
As a volunteer you will:
Experience rural and remote NSW Aboriginal communities
Have your flights, accommodation and meals paid for you
Work within a mobile dental laboratory
Be part of a great team delivering rewarding outcomes to individuals in need.
Please email your interest;  
Project Manager, Oral Health
P: (02) 9114 1119; M: 0432 689 549
E: r[email protected]
To find out more about the Poche Centre for Indigenous Health, please click here.