Melanie Mckenna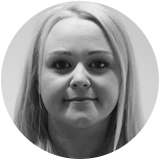 I have lived on the Central Coast in NSW most of my life and after completing my Higher School Certificate in 2006 I decided to travel around Australia for one year. I then started my first job as a Dental Assistant. I have since worked in various practices on both the Central Coast and in Sydney as a Dental Assistant, Receptionist and Office Manager.
I have approximately 10 years' experience in the dental profession and thoroughly enjoy all of the different aspects of working as a Dental Assistant including Implants, Orthodontics and Oral surgery.
I have completed my certificates as a Dental Assistant Certificate 3 and Business Administration Certificate 3. I am currently completing a Certificate 5 in Mental Health as I would I would like to give my time to help those struggling with mental health issues and to be able to help to reduce social isolation in the community.
I have been lucky to be able to travel to countries such as Indonesia, Thailand, Cambodia, Loas and Malaysia whilst working as a Dental Assistant.
My current role is working as the Dental Clinic and Patient Coordinator for Filling the Gap. I feel very privileged to be a part of a program such as this which helps less fortunate people in Australia get access to charity dental care.
array(17) { ["custom_css_post_id"]=> int(718) ["nav_menu_locations"]=> array(1) { ["top"]=> int(10) } ["ftg_donate_display"]=> string(4) "show" ["ftg_under_construction"]=> string(4) "hide" ["ftg_signup_display"]=> string(4) "show" ["ftg_site_status"]=> string(6) "normal" ["custom_logo"]=> int(8583) ["header_text"]=> int(0) ["ftg_contact_address"]=> string(51) "Level 1, 1 Atchison Street
St Leonards NSW 2065" ["ftg_contact_phone"]=> string(14) "(02) 8436 9942" ["ftg_contact_email"]=> string(26) "smile@fillingthegap.org.au" ["ftg_editor_display"]=> string(4) "hide" ["sidebars_widgets"]=> array(2) { ["time"]=> int(1551911490) ["data"]=> array(2) { ["wp_inactive_widgets"]=> array(0) { } ["home-bottom"]=> array(1) { [0]=> string(16) "wpforms-widget-2" } } } ["ftg_donate_url"]=> string(47) "https://www.fillingthegap.org.au/christmassmile" ["ftg_login_function"]=> string(4) "hide" ["ftg_contact_person"]=> string(0) "" ["ftg_sponsor_display"]=> string(4) "hide" }