Elise Ross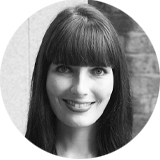 Elise Ross brings over 10 years' experience in marketing and communications within the healthcare sector. Beginning at the Royal College of Pathologists Quality Assurance Programs (RCPAQAP), Elise strengthened international agent relations by offering tailored, simplified communication solutions to contacts in Malaysia, India, the United Arab Emirates and South Africa, and facilitated internal change communication during the company's interstate co-location project.
While studying a Master of Arts (MA) in Organisational Communication, Elise first joined ADA NSW as Membership and Communications Officer. Regular communication with members and responsibility for content creation developed an understanding of member priorities and needs.
After living and working in Canada, Elise returned to ADA NSW to join a fast-growing team and has since been tasked with projects such as the overhaul of the ADA NSW website. Now Marketing and Communications Manager, Elise continues her digital focus with planning and oversight across channels. Through engagement with volunteers, it is clear Filling the Gap provides a wonderful opportunity for dentists and the dental team to give back. Elise is very proud to be a small part of that.
array(17) { ["custom_css_post_id"]=> int(718) ["nav_menu_locations"]=> array(1) { ["top"]=> int(10) } ["ftg_donate_display"]=> string(4) "show" ["ftg_under_construction"]=> string(4) "hide" ["ftg_signup_display"]=> string(4) "show" ["ftg_site_status"]=> string(6) "normal" ["custom_logo"]=> int(8583) ["header_text"]=> int(0) ["ftg_contact_address"]=> string(51) "Level 1, 1 Atchison Street
St Leonards NSW 2065" ["ftg_contact_phone"]=> string(14) "(02) 8436 9942" ["ftg_contact_email"]=> string(26) "smile@fillingthegap.org.au" ["ftg_editor_display"]=> string(4) "hide" ["sidebars_widgets"]=> array(2) { ["time"]=> int(1551911490) ["data"]=> array(2) { ["wp_inactive_widgets"]=> array(0) { } ["home-bottom"]=> array(1) { [0]=> string(16) "wpforms-widget-2" } } } ["ftg_donate_url"]=> string(47) "https://www.fillingthegap.org.au/christmassmile" ["ftg_login_function"]=> string(4) "hide" ["ftg_contact_person"]=> string(0) "" ["ftg_sponsor_display"]=> string(4) "hide" }